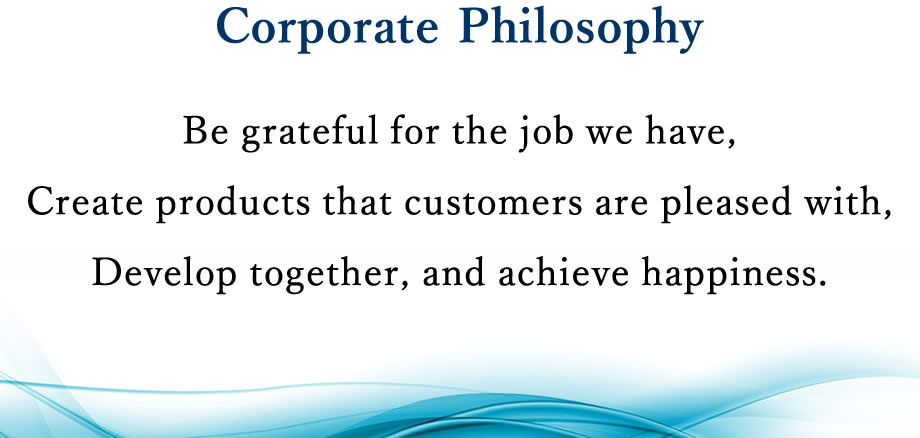 ISO14001 Evironment Policy
As a partner factory of car companies that strive to produce environment-friendly cars, we aim for each every one of our employees to participate in the manufacturing process with a strong awareness for our environment.
1. Reduce burden on the environment
We will eliminate defects, actively promote recycling of materials, increase production efficiency to reduce waste and energy.
2. Abiding the law and other requirements, and continuous action for improvement
We will follow the environmental laws and regulations for corporate activities, and will continue to improve the environmental management system and raise environmental awareness.
3. Equipment updates and approaches to energy conservation in newly introduced machines
We will actively implement new energy-saving equipment at times of facility updates and expansion.
ISO9001 Quality Policy
We will respond to diversifying needs with excellent technology and the best quality, and aim to create products that customers can be pleased and feel safe with.
Message from the president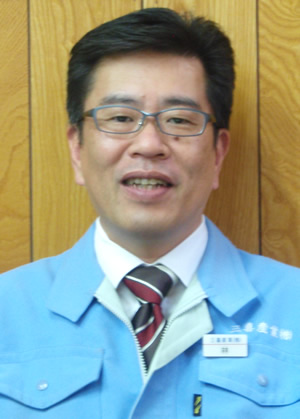 As one of the first companies in plastic molding and processing, we have always provided high quality products and contributed to the development of technology.
Targeting a wide range of fields beginning with two-wheel and four-wheel automotive parts, we have exceeded way over 4 thousand parts including both prototype and production models.
To become a trustworthy, and the best partner to our customers, we will react quickly to rapidly changing times, and continue to work hard to materialize even more precise and high quality plastic products.

President Hayashi Katsunori